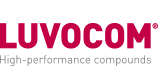 Customized polymer materials for top technical achievements

LUVOCOM®
Our LUVOCOM® business unit specializes in thermoplastic high-performance compounds, which allow precisely tuned material properties for a wide range of technical applications. With more than 30 years of experience in tailor-made compounds, LUVOCOM® is your partner with advice and support in applications technology, from engineering design through to production.
Many applications require materials with high tensile strengths. At the same time, these materials have to be light – particularly in the case of components subject to a dynamic load. Often low thermal expansion, dimensional accuracy and long-term dimensional stability are required for replacing metals. In many cases, carbon-fibre reinforced LUVOCOM®-compounds meet these demands – and they are also electrically conductive. They give the design engineer a chance to deploy lighter and generally more economical injection moulded plastic parts.
For especially high temperatures of up to 260 °C we supply high-performance compounds based on various polymers. Depending on the polymer used in each case, even high temperatures do not present any problems. Typical applications include mechanical engineering, medical technology and parts subject to high stresses for the engine compartment and drive train in the automotive sector.
Tribologically adjusted LUVOCOM® materials have deposits of lubricant, thus eliminating the need for the expensive and time-consuming work of additional surface lubrication. Lubricant-modified components and assemblies remain clean while long-term performance and reliability are significantly improved.
Conductive LUVOCOM®-materials have decisive advantages over metals or coatings: they offer a great degree of freedom in design; the finished parts have a lower weight, are easier and more cost-effective to manufacture and are also tougher.
Plastics are poor heat conductors. The thermal conductivity in standard materials lies between 0.1 and 0.4 W/mK. By using special additives – generally mineral-based – LUVOCOM®-materials from this product group achieve significantly higher values of up to more than 40 W/mK. Through our special expertise in compounding, we provide you with precisely the material you need to meet your requirements. Electrically conductive and electrically insulating products are also available.
Detectable LUVOCOM® high-performance compounds offer a broad range of tailor-made solutions for these special requirements. All the versions supplied are easy to process and are characterized by the attractive surface of the finished components. Segregation of the additives is ruled out. Pigmentations are possible in numerous colour shades.
Learn more about high-performance-compounds from Lehmann&Voss&Co.: www.luvocom.com
LUVOCOM®-Video
WMK Plastics GmbH was founded in 1984. The registered office and production facilities are in Solingen, Germany.
Since September 2015 WMK Plastics GmbH has been a wholly-owned subsidiary of the LEHVOSS Group.
Following this takeover, LEHVOSS UK Ltd., in Congleton, Cheshire, have been appointed as official distributor for WMK products on the British Isles.
WMK is your reliable partner for the choice of technical thermoplastic compounds and polymers. The product range extends from nylons 6 and 66 through PC/ABS blend and PBT to POM; available in varying qualities (prime, industrial, recycled), viscosities and additive packages (fillers, reinforcements, lubricants, colours).
To add value to our customer's projects, we offer our advice from the start to the end of the application life-cycle; in terms of choosing or developing the right material for each case.
Special compounds from WMK Plastics are as individual as each application's requirements. At the heart is an application-specific recipe development, tailored towards the required part properties, while taking into account the available processing technologies. All compounds and colour shades are precisely and quickly manufactured to the customer's own specifications.
Having built a successful business over 32 years in the German speaking regions of Europe, we believe the UK and Irish plastics markets are now ready to benefit from our customer focused approach to product and applications developments, and look forward to meeting the challenges posed in our new enterprise.
WMK products
The desired product properties can be achieved through judicious choice of additives, fillers and reinforcements. Below a small collection:
| Description | Shorthand | WMK Tradename |
| --- | --- | --- |
| Polyamide 6 | PA 6 | WEROMID PA 6 |
| Polyamide 6.6 | PA 6.6 | WEROMID PA66 |
| Polycarbonate/ABS Blend | PC/ABS-Blend | WEROBLEND PC / ABS |
| Polyoxymethylene | POM | WEROFORM POM |
| | - Homopolymer | WEROFORM POM H |
| | - Copolymer | WEROFORM POM C |
| Polybutylenterephthalate | PBT | WEROTHERM PBT |
| Polycarbonate | PC | WEROLON PC |
| Acrylonitrile-Butadeine-Styrene | ABS | WEROTHERM ABS |
products.pdf
These product types cover our principal activities. Special types available on demand.